We've represented lots of Fortune 500 companies in the past 20+ years and have a specialty in working with retail and franchise operations. Typically, we represent the Washington and Baltimore campaigns as part of a national effort. We've worked direct and through agencies, and our results keep fabulous clients signing up for more!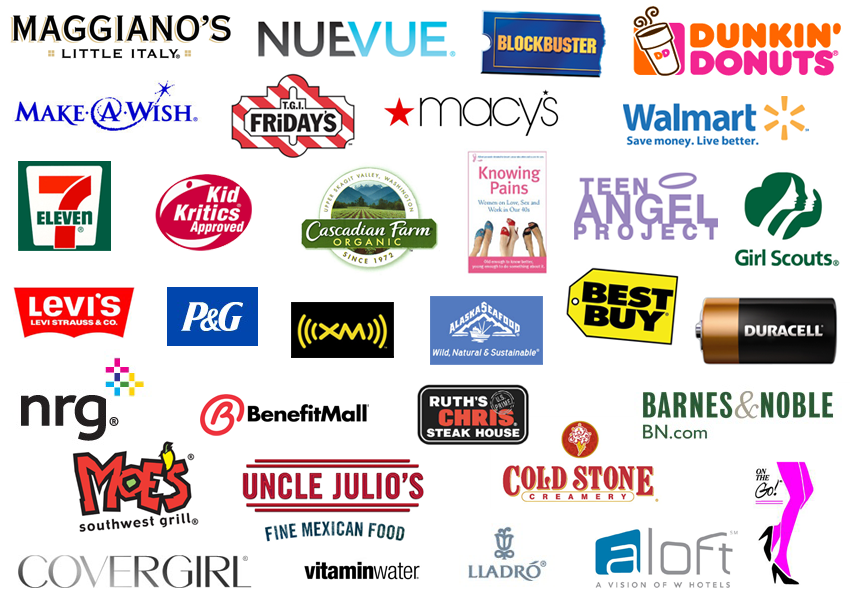 As a Charter Member of the PRConsultants Group, a nationwide network of PR pro's, we can assemble a national team today, bringing you the same level of creativity, professionalism, and "wow factor" you get from our team. What makes this most unique is that we've worked with many of the PRConsultants for 20+ years, so you're not working with a rotating door of junior publicists…you're working with our trusted colleagues. We've already worked out the bumps in the road…you get star, senior level access from Day One.
We work directly with clients, and also happily sub through agencies. Here are some of the fabulous agencies who have added us to their team for local market client work.
teamworksPR
•Make-A-Wish
•Coldstone Creamery
•Barnes and Noble.com
RAS Associates
•NRG
Dennehy PR
•Glaceau/Vitamin Water
Citizen Relations
•P&G
•P&G Zero Waste
•Duracell
Deveney PR
•Ruth's Chris
Lisa Faulkner-Dunne & Associates
•TGI Fridays
Citizen Relations (as Paine PR)
•Cover Girl
•Levi Strauss & Co.
•XM
Melissa Libby PR
•Uncle Julio's
•Moe's